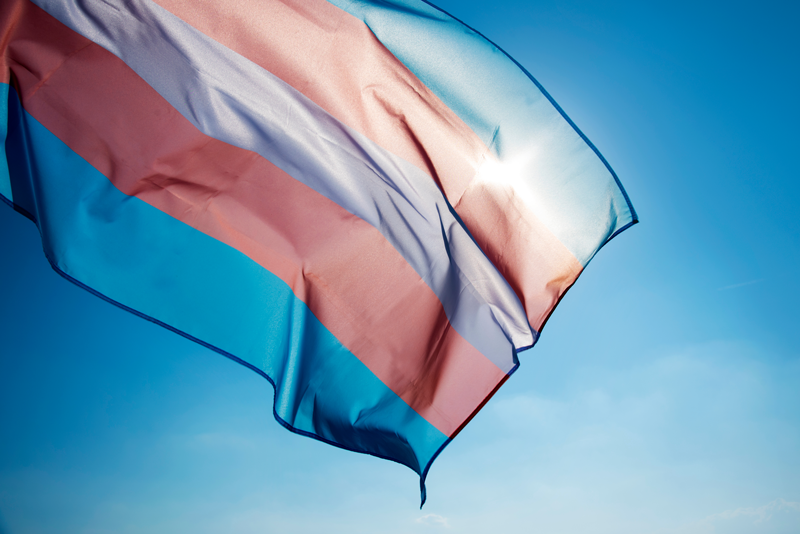 With a nationwide surge in proposed legislation threatening the rights of transgender people, and a rise in hate crimes and rhetoric aimed at this group, the struggle for equitable civil rights protections for transgender and nonbinary Americans has never felt more urgent. (The term "nonbinary" refers to a gender identity that falls outside the categories of man or woman.) Threats to personal safety have also increased, with transgender people of color and trans women experiencing the highest rates of violence.
In 2019, New York State passed the Gender Expression Nondiscrimination Act (GENDA), which made gender identity and expression protected categories. While this provided important safeguards, much work remains to achieve equity and safety for transgender and nonbinary New Yorkers. Several Trust-supported nonprofits are leading the way in providing advocacy and services.
Education is key
A leader in the campaign to pass GENDA, with support from the Long Island Community Foundation, was Gender Equality New York. Its executive director, Juli Grey-Owens, founded the group in 2015, after the Empire State Pride Agenda closed, to protect the rights of transgender, nonbinary, and intersex people by creating public understanding, influencing social attitudes, and advocating for inclusive policies.
"One of the things that we learned in our early advocacy work was that just being a regional organization did not make enough change," said Grey-Owens. "It was clear that to get anything passed, we were going to have to do it on a state level."
The group is advocating for legislation that would require prisons and jails to place incarcerated people in housing that is consistent with their gender identities and ensure that their gender identities are respected in all contexts.
Gender Equality New York conducts community town halls and trainings throughout the state, as well as trainings for healthcare professionals at Northwell Health facilities and recruits at the Nassau and Suffolk County police academies.
"We talk about self-identification and how everyone has the right to define their own gender and sexual orientation," said Grey-Owens. "The main point of this is that we ask people how they identify before we drop a label on them that we think might fit."
The trainings also address evolving language. "The words are actually changing, and when we use the term 'transgender,' it's becoming more and more binary—'I'm a trans woman, you're a trans man, someone is transmasculine or transfeminine.' And so we've really started using the term 'gender-expansive' to try to use terminology that is wider and more flexible, that allows for nonbinary people, some intersex people, as well as trans people," Grey-Owens said.
"The biggest and most important part of this is talking about the fact that being gender-expansive is not a choice or a lifestyle," said Grey-Owens. "We're trying to get people to understand that this is not a whim. This isn't something like, 'Oh, I think I'll be transgender today.'"
Training young advocates
Young people are particularly vulnerable in today's hostile climate. A recent study by the Trevor Project found that 86 percent of transgender and nonbinary youth reported that current debates around anti-trans bills had negatively impacted their mental health. Forty-five percent of these young people experienced cyberbullying, and nearly one in three did not feel safe seeking medical care when they were sick or injured.
Girls for Gender Equity champions Black girls and gender-expansive young people of color in New York City, helping make their voices heard on issues ranging from gender-based disparities in school discipline to the need for better sex education. The organization is currently using a Trust grant to provide cisgender and transgender young women and gender-expansive young people of color with training in public speaking and using personal stories to help shape public narratives. The group also is developing workshops to provide strategies for addressing discrimination and harassment.
Workplaces that are welcoming
A Trust grant helped the Division of Gender, Sexuality, and Health at Columbia University's Vagelos College of Physicians and Surgeons conduct a study on the workplace experiences of transgender and nonbinary New Yorkers. Results showed that 80 percent reported unwelcoming and discriminatory workplaces. The Trust then supported the Division's efforts to help employers build welcoming and productive work environments for transgender employees.
In addition to inequities in employment opportunities, gender-expansive people face numerous barriers to accessing quality medical care. With a recent Trust grant, New Pride Agenda is conducting outreach to provide resources to at-risk transgender women, helping them benefit from preventive HIV/AIDS medication.
At its best, New York is a place where all people feel safe and free to be themselves. Thanks to donors who continue to leave legacy gifts in support of transgender people, The Trust is committed to supporting nonprofits working to make our region safer and more equitable for gender-expansive New Yorkers.